Autodesk is pleased to announce Autodesk Insight - Tech Preview for Carbon Insights, a pre-release, cloud-based add-in available for Revit 2023.1 and beyond. This tool provides architects with insights on embodied carbon impacts during early-stage design.
Better Building Performance
Autodesk® Insight is a powerful guide to Better Building Energy
and Environmental Performance
GET STARTED NOW
make the built environment better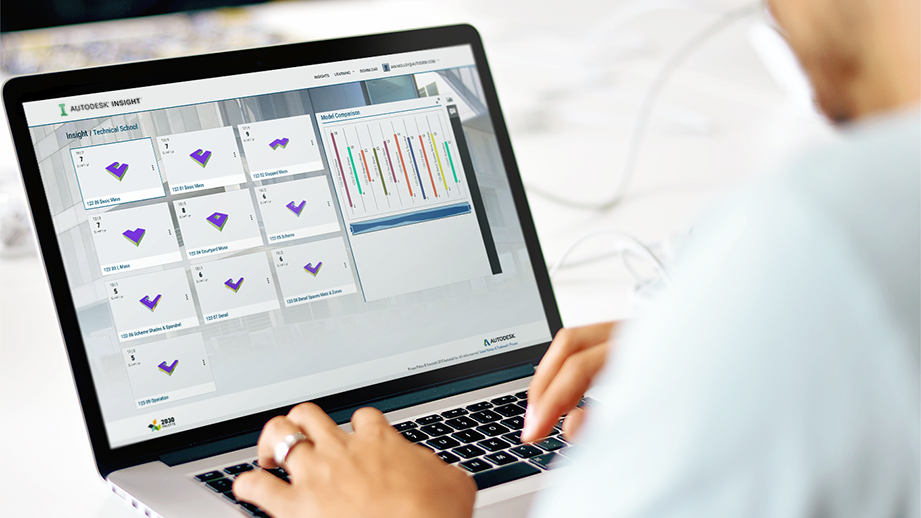 Discover a Fast, Intuitive Outcome Driven Guide to Better Building Energy & Environmental Performance throughout the Building Lifecycle.
---
Visualize and interact with key performance indicators, benchmarks, factors, ranges and specifications with real time cause and effect feedback to guide you towards better outcomes.
---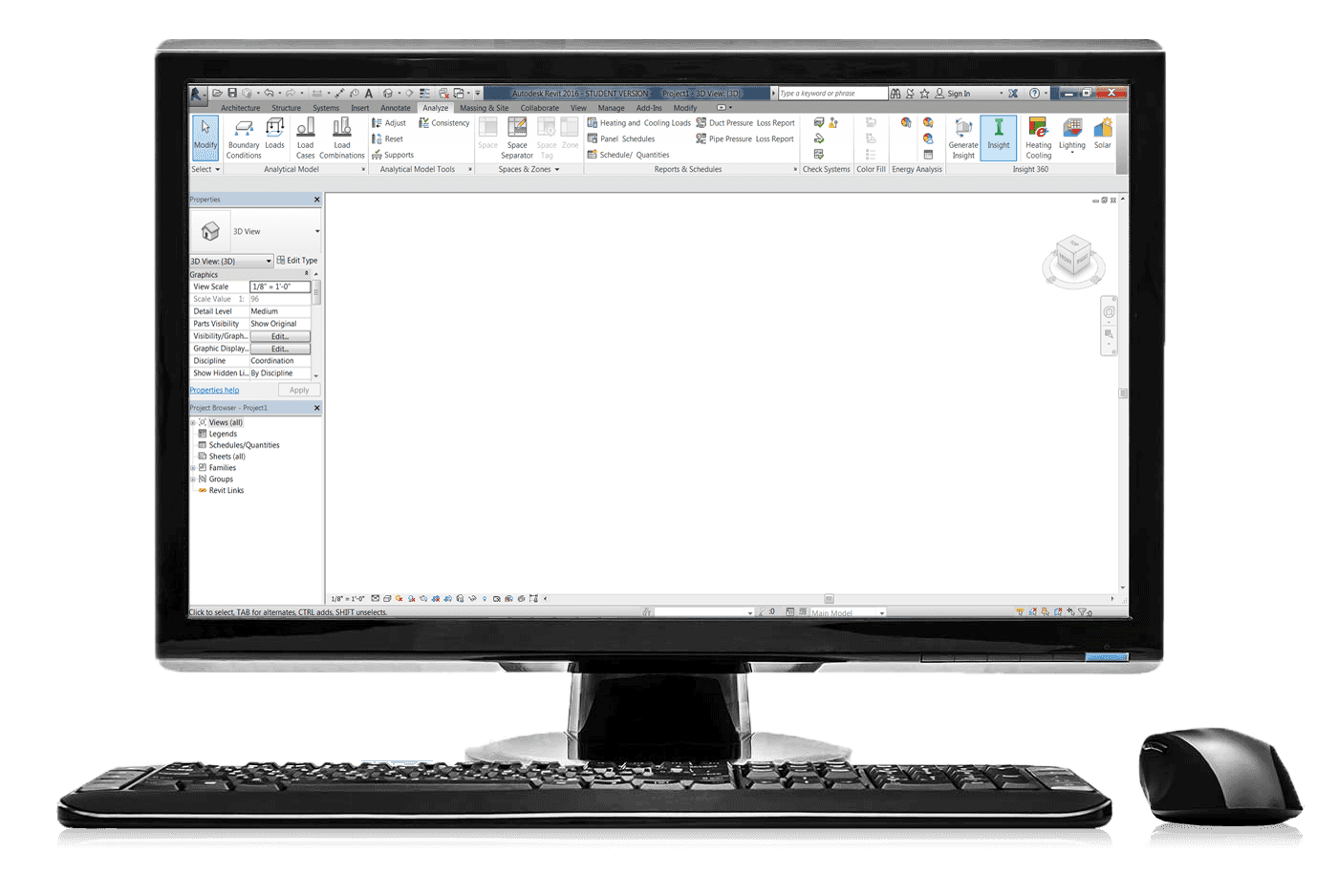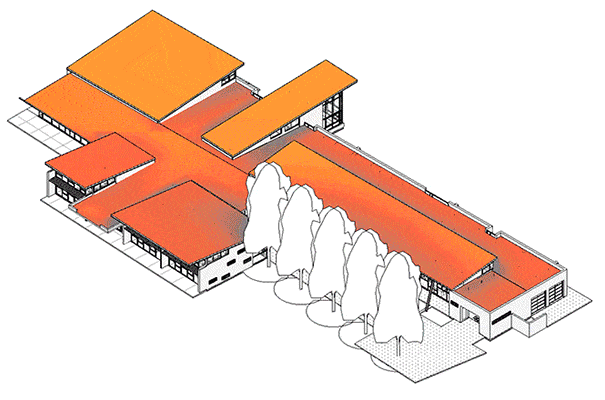 Model with FormIt Pro and Revit to generate insights using robust automatic analytical model creation and visualization of performance information directly in the modeling environment.
---
Trusted industry leading simulation engines for whole building energy, heating, cooling, daylighting and solar radiation simulation run using innovative parallel cloud computing techniques to represent millions of potential outcomes at once.
---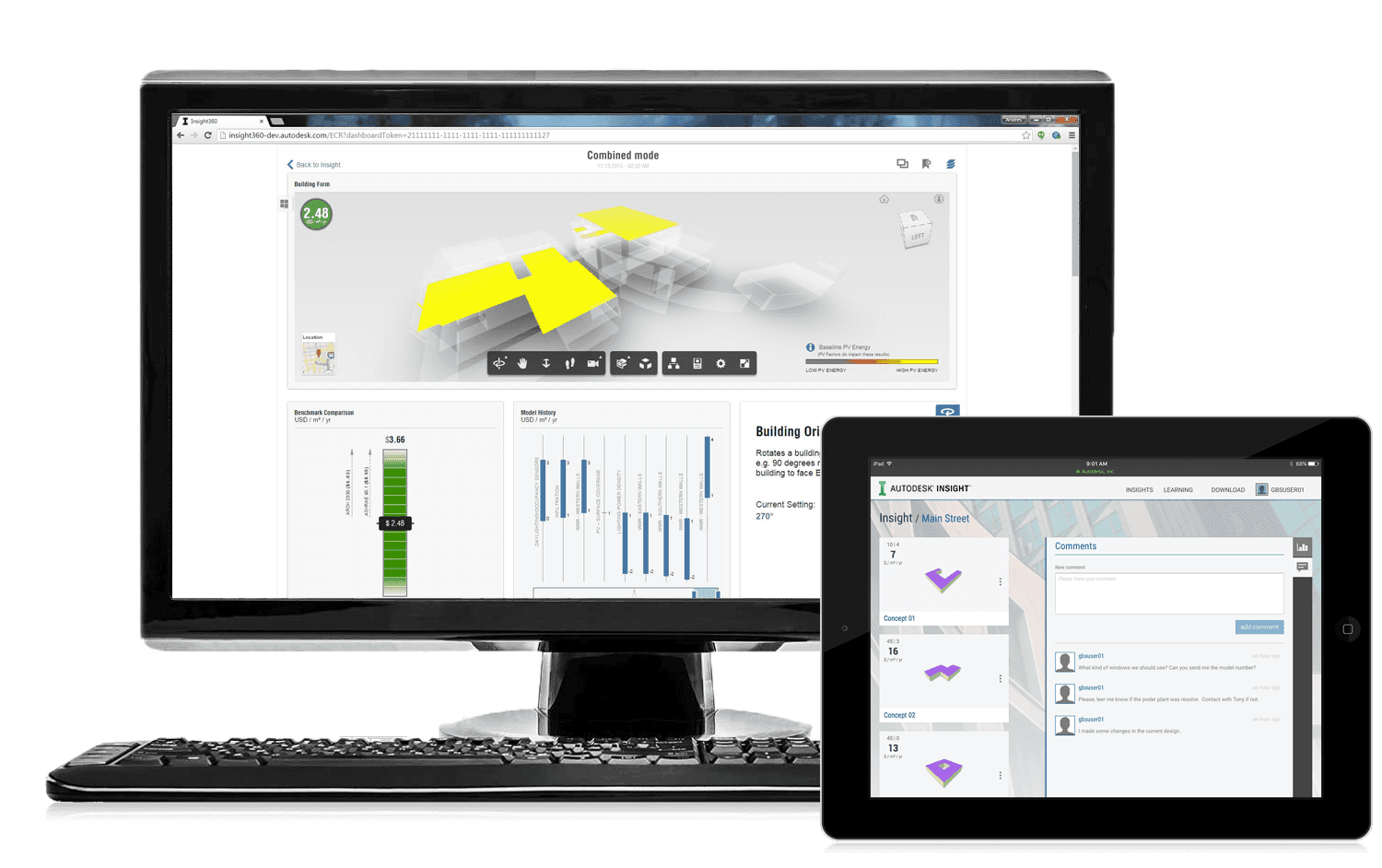 Organize and share insights with other stakeholders and access anywhere to work towards better outcomes continuously and consistently from early targeting and feasibility all the way through to operation.
---
Go to your Insights